August
08
Israel's StormbounD Is Now Streaming Their Symphonic Debut Album "December"
New Album "December" Out Aug 5th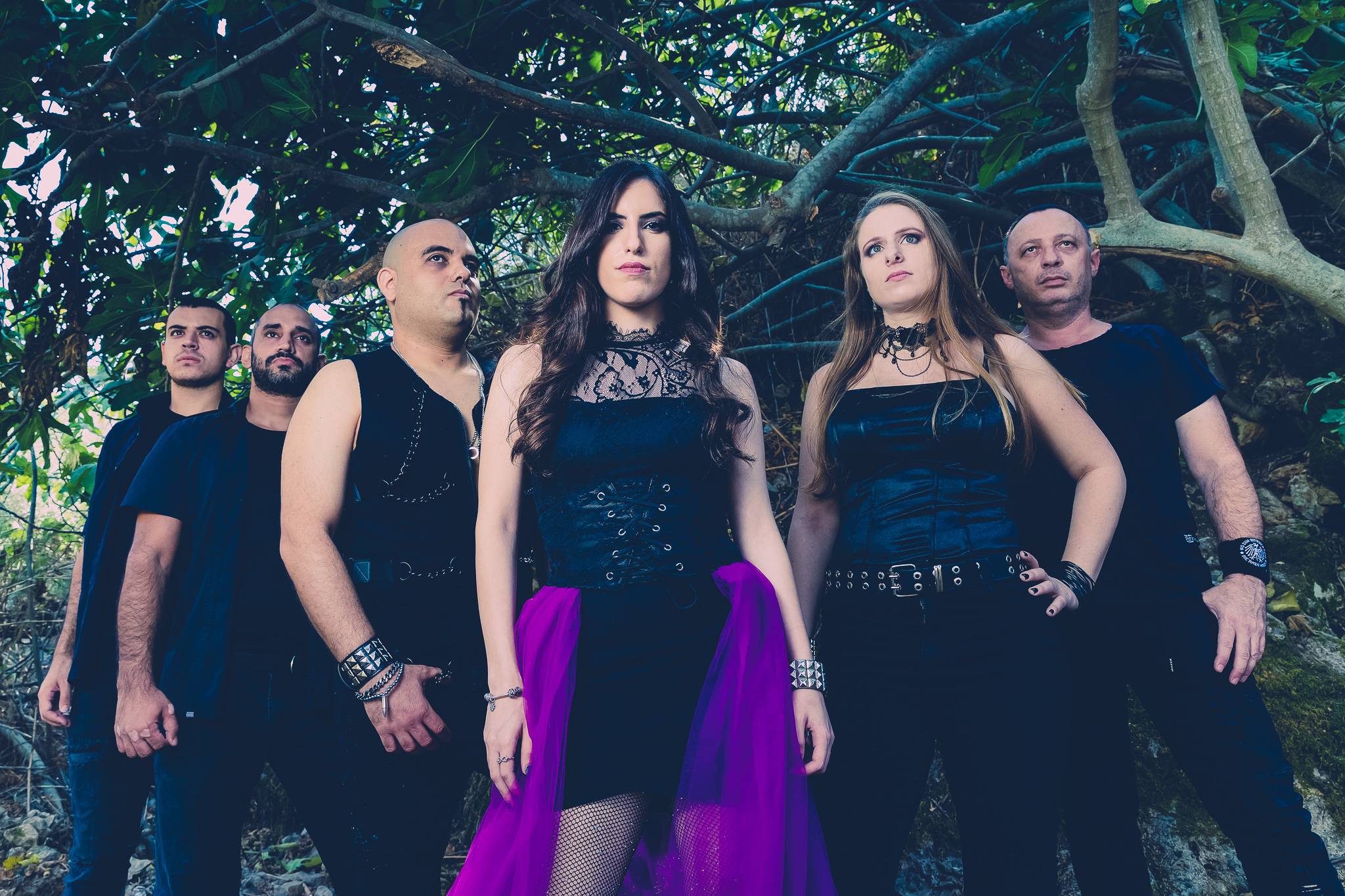 L-R – Yuval Partush (Drums), Rotem Sadia (Keyboard), Ofer Friedman (Guitar & Vocals), Yael Horwitz (Vocals), Shani Friedman (Guitar), Pavel Kleiman (Bass).Photo credit – Yair Abelson.StormbounD have been together since 2018 and after a lot of work over the years, have a debut album ready to share with the world. "December" is a whirlwind of symphonic metal capturing all the elements one could desire in the genre. Cascading riffs echo against soaring soprano vocals, which are further complimented by deep gritty vocals and the thunder of drums that will have any metalhead whipping their hair around in delight.

The band shares their thoughts on the release: "The lyrics on the album tell some interesting stories, some more personal and some global, convey some harsh messages and themes, and deliver a wide array of emotions. We did our best to bring all of that into a cohesive musical environment within the realm of metal. We believe our album can reach many people inside the metal community, but also, in parts, open-minded non-metalheads. In our humble opinion, it's just good music." "December" has a running time of almost an hour spread over nine tracks full of soaring vocals, a full barrage of guitar riffs, and an immense amount of melody. The lyrical topics usually reflect what they see and experience in modern society such as religion, global warming on one hand represented in the title track and "Fragments" and on the other hand relationships, be it romantic as in "Away from Here" and "Shadows" or others such as "Desert's Roar", "Child's Play".

The album was produced by StormbounD and Ian Post, it was mixed and mastered by Alex Zvulun at A.G Studio and the album artwork was done by Gogo Melone ART. The band says they are currently working on their second album, so fans can expect a lot more from the StormbounD camp in the near future!Diverse and harmonic, with hints of darkness while staying heavy, StormbounD is accessible for both metal veterans and those new to the scene. They are recommended for fans of Delain, Amaranthe, and Nightwish."December" will be released on August 5, 2022, and before the album officially drops, it can be heard in full on Bravewords HERE.

Music Videos:​
Flying High – https://youtu.be/_CDnqU1icT4
Desert's Roar – https://youtu.be/oj9AlUePzGU
Altar of Innocence – https://youtu.be/3Ao5Oa6Dj1k
Child's Play – https://youtu.be/nexG3-Ga0O0
Spotify, Apple Music

​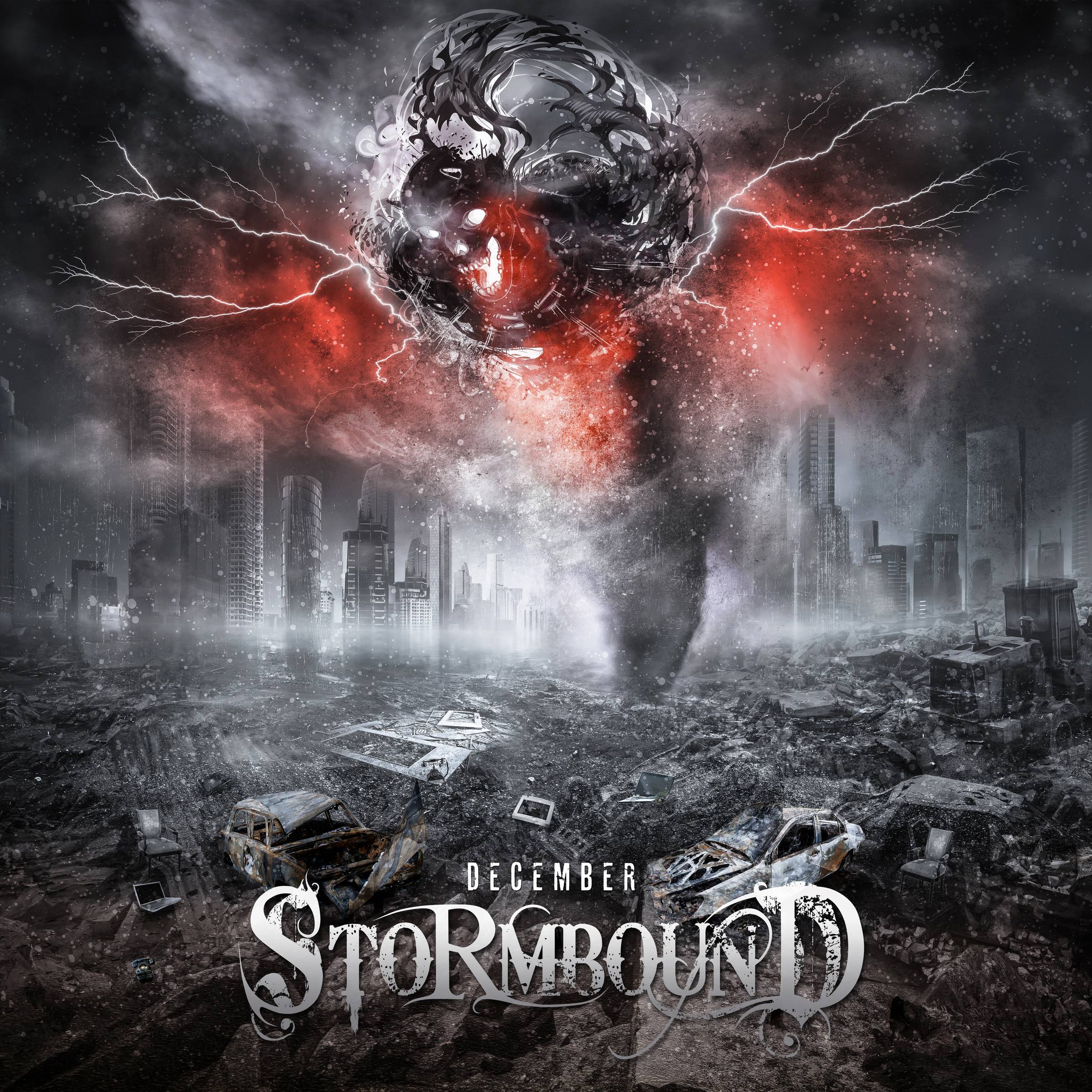 Track Listing:​
1. Desert's Roar – 5:03
2. Altar of Innocence – 5:12
3. Sacred Lies – 4:41
4. Away from Here – 6:04
5. December – 10:30
6. Shadows – 4:21
7. Flying High – 4:55
8. Fragments – 6:24
9. Child's Play – 9:02
Album Length: 56:12Album Recording Credits:​
All songs performed by: Stormbound
All songs written by: Stormbound, Benny Kliachko, Ian Post
Musical Production: Stormbound and Ian Post
Mix and Master: Alex Zvulun at A.G Studio.
Artwork: Gogo Melone ARTAlbum and Live Band Line Up:​
Yael Horwitz – Vocals
Ofer Friedman – Guitar & Vocals
Shani Friedman – Guitar
Rotem Sadia – Keyboard
Pavel Kleiman – Bass
Yuval Partush – Drums

For more info:​
​Stormboundband.com​
​Facebook.com/StormBoundBand​
​Instagram.com/stormbound.band​
​
About:
Symphonic metal act StormbounD is an astonishing combination of well-crafted instrumentalism and the breath-taking vocals of lead singer Yael Horwitz. The band is the musical theater you must visit, which will carry you everywhere from the angelic to the diabolic, from joyous harmony to sheer loneliness, and from the beauty to the beast.
​
The band was formed in 2018 in Tel-Aviv, Israel by bassist Pavel Kleiman and guitarist and vocalist Ofer Friedman. Next to join were Ofer's wife Shani Friedman on guitar, Yuval Partush on drums, Rotem Sadia on the keyboard, and Yael Horwitz as lead singer. All members of the band are well-established professional musicians.
​
Shortly after its formation the group began writing and performing and made a unique mark in the local heavy music scene. During the last year, the band took part in all major metal events and festivals in Israel and its upcoming show will soon be sold out.
​
The band has released two singles /videos so far "Desert's Roar" and "Altar of Innocence".
​
During the summer of 2022, the band will release its debut album "December".- 30 —
We would like to thank ASHER MEDIA RELATIONS and Jon Asher – Music Publicist for the artist profile and press release.