August
16
Lethbridge's HELL DIABLO Bring Dirty, Garage Rock To The Masses With Single "Push Comes To Shove"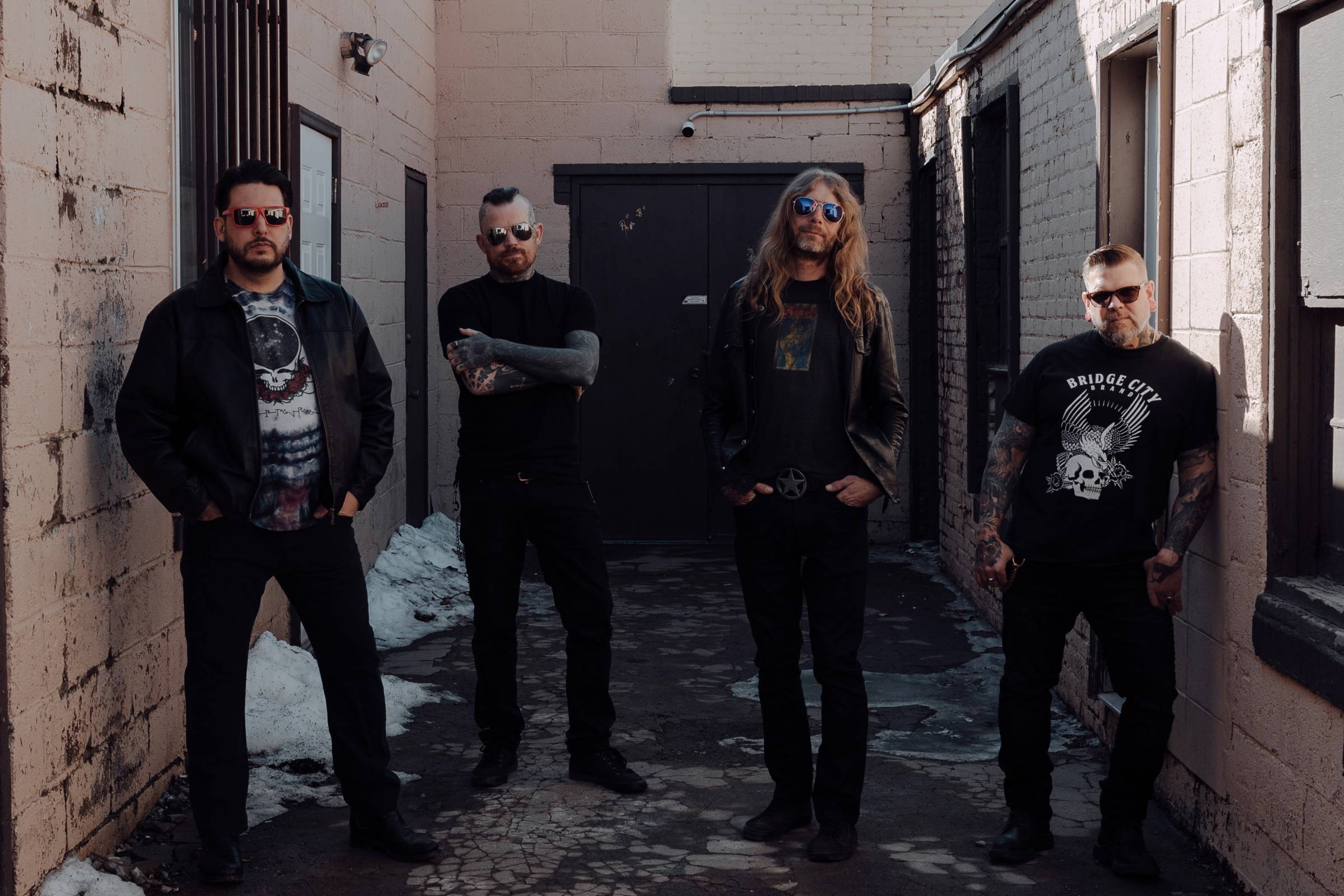 Hell Diablo are coming at you fast like a bat out of hell with a brand new rock n roll single "Push Comes To Shove" that serves to tempt listeners in advance of their upcoming album "Bad News Travels Fast". This will be the second album, following 2021's "Blood Is The New Black" and the greasy, dirty, bluesy garage rock will get you moving.As the first single, "Push Comes To Shove" encompasses all the fury that the album provides! It is raw, yet full of the Hell Diablo sound, all contained in a succinct two minutes. The band shares their enthusiasm for the release:"This song has a lot going on for a song less than 3 minutes in length! It is in your face, but still has a melodic nature. The lyrics are dark and tell a bit of a sadistic story. It is an in-your-face rock and roll machine! Loud, greasy, and lots of fun! We don't really like to be restricted to a specific sound/genre, so this album shows that side. Musically it is a bit more metal than the previous release, and lyrically, it is angry/contemplative and sarcastic."When Hell Diablo first started out, rising from the ashes of another band, The Phantom Creeps, there was definitely a rockabilly/dirty blues element to the start of the sound and it has since evolved with a bit more stoner rock vibe working its way in. This upcoming album is a bit more aggressive than the first, but according to the band, the overall sound they have carries over. The nine-track release will provide an energetic, raw performance, with in-your-face loud rock and roll!Through their sound, Hell Diablo is trying to capture what rock and roll used to be – an exciting, energetic feeling, but also kind of dirty and raw. They are recommended for fans of Supersuckers, Nashville Pussy, and The Nomads.The single "Push Comes To Shove" can be heard on the following platforms:YouTube – https://youtu.be/Q4Z_Yf9ob7I​
Spotify – https://spoti.fi/3w0bcCL​
Bandcamp – https://helldiablo.bandcamp.com​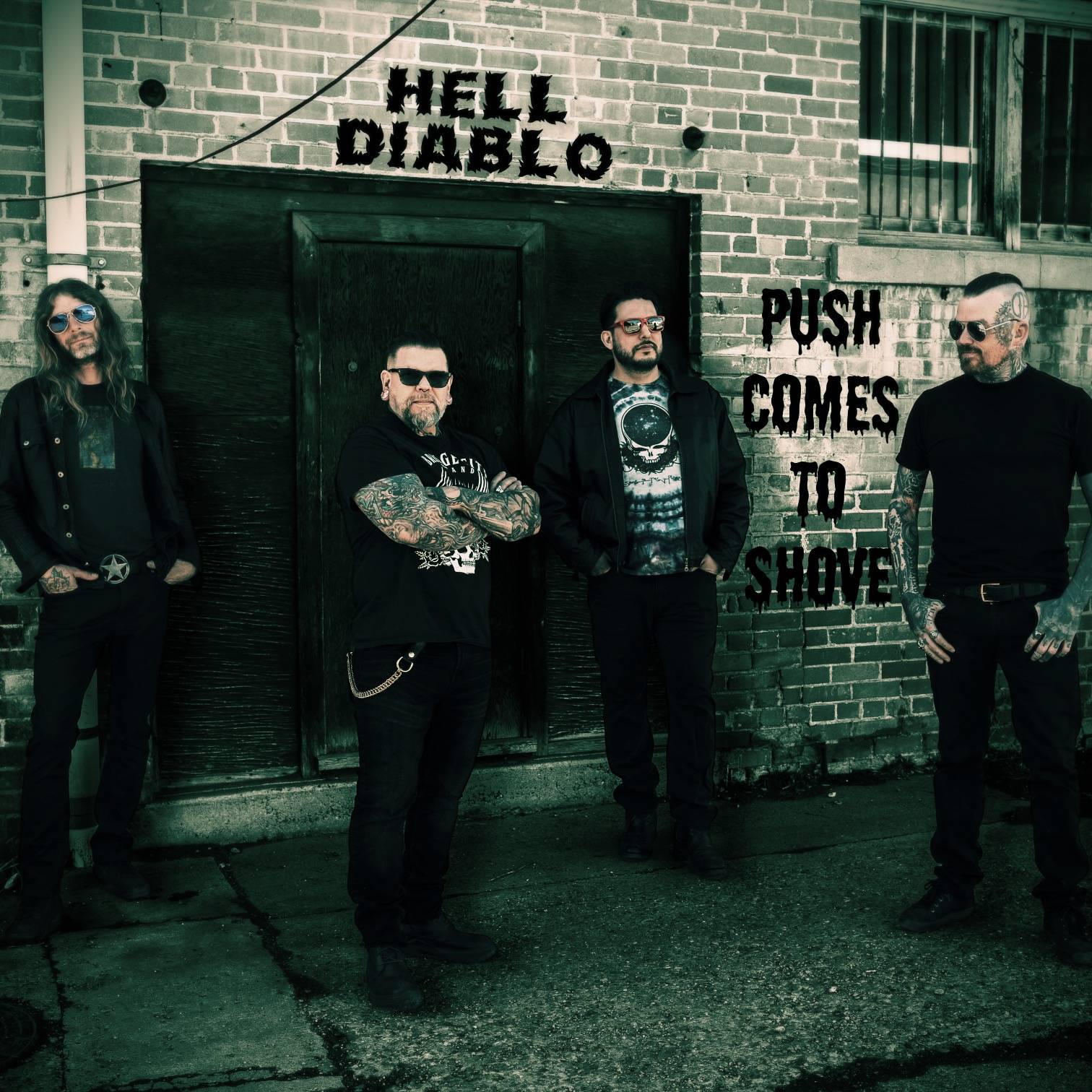 For more info:​
​https://www.facebook.com/helldiablo1​
​https://instagram.com/helldiablo_​About:​
Hell Diablo is a greasy, dirty blues-infused Garage Rock Machine, hailing from the wind-swept prairies of Southern Alberta, Canada. Rising from the ashes of the Canadian Psychobilly group, The Phantom Creeps, singer/songwriter Tyler Brownfield found himself at the crossroads once again and searching his Rock and Roll roots for new inspiration. Having many influences in Rock & Roll, Punk, Rockabilly, Outlaw Country, and Stoner Rock, it was time to blend them together. In early 2021, Taylor Ackerman (Global Acid Rest, Shaela Miller) joined in the role of Guitarist, as well as recording the first album, 'Blood is the New Black'. Since then, Shawn Worden (Bass) and Eric Hamilton (Drums) have rounded out the lineup.- 30 –
​"Hell Diablo brings back menacing rock and roll" – L.A. Beat"Everything about this one is over-the-top, a real trailer-park tornado of unhinged riffery and pure motor-metal mayhem. It's also a country record in spots, but even then it still sounds like an anvil dropping on your head, albeit a honky-tonk anvil. It's like if 1986 Black Lawless discovered rockabilly and really went nuts with it." – Sleazegrinder – Classic Rock Mag (2021)—
We would like to thank ASHER MEDIA RELATIONS, Jon Asher – Music Publicist for the artist profile and press release.