August
20
Vancouver's HUNTING GIANTS Invites You On An Adventure With "Rituals"
New Album "Mythos" Out Sept 30th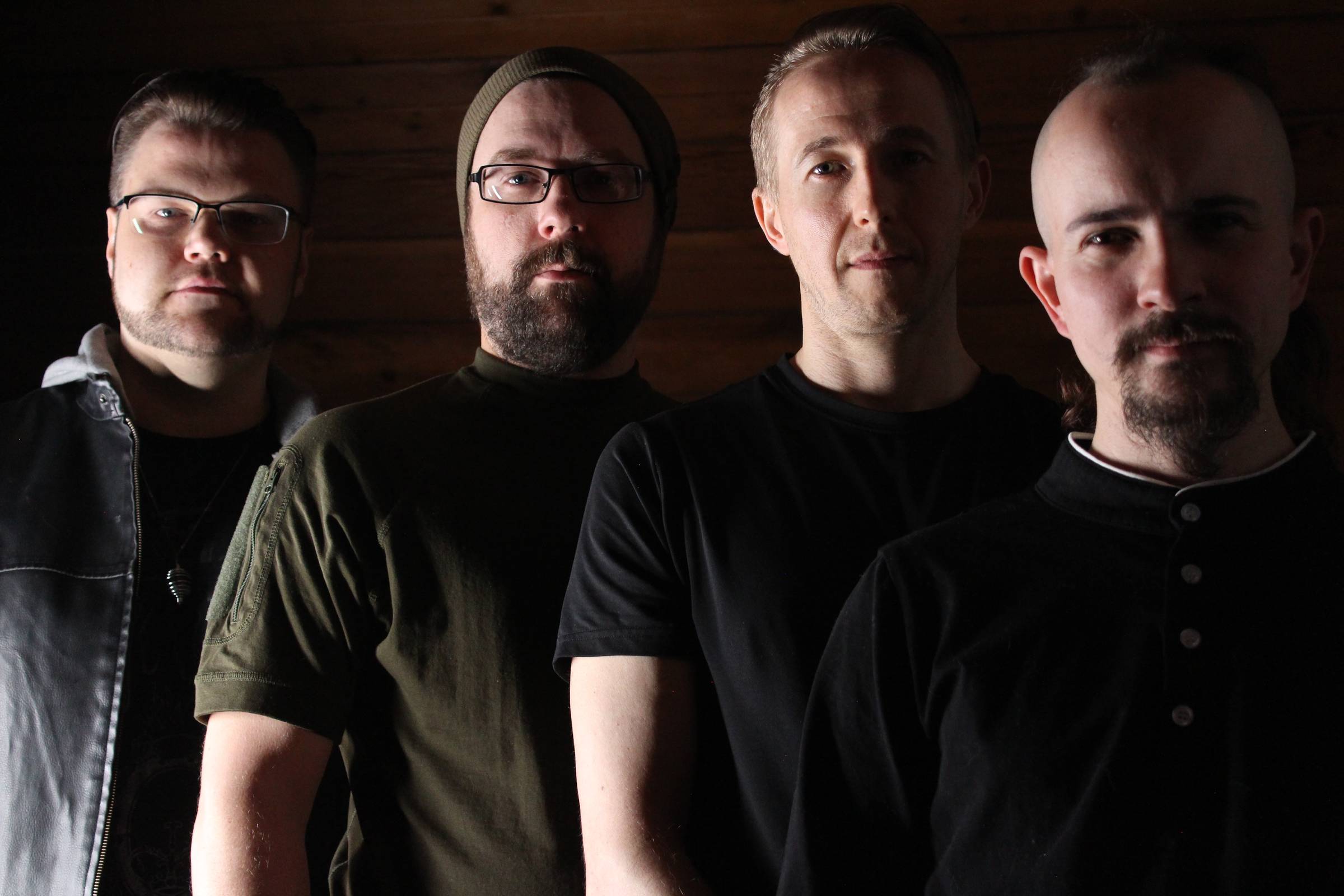 L-R – Corey Wharton (Bass), Bradley Trivett (Guitar), Daniel Beavington (Drums), Stephen Atkey (Vocals)
Photographer Credit – Bradley TrivettVancouver, Canada's Hunting Giants have long been working on their next album "Mythos", which they intend to be a full-fledged journey for the listener into wild worlds punctuated with devious riffs, distinctive vocals, and captivating lyrics. Their latest single "Rituals" tells about necromancy, hatred, and shame. This song follows a man who sees morality as a vain illusion, which people create for themselves, and that the maxim "Do what thou wilt shall be the way of the law" reigns supreme.The chorus opens up with complex guitar and percussion work complimented by a simple call-and-answer vocal melody as the body is then reanimated by the grave-robber. In sudden contrast we are greeted by a soft and sensual vocal line with sparse instrumental work which speaks of the freedom moral relativism can grant you. The band continues to elaborate:"Rituals starts with a seductive slide and hushed vocals as we explore the dark depths of carnal desire. We delve into the shameless depravity of moral relativism as it is framed with a punk-esque bounce. The percussion is unleashed in a frantic Mastodon-inspired bridge where we witness the consequence of nihilism and the inevitable hatred that it breeds. While the vocals speak of necromancy with a pinch of Rob Zombie, Rituals will keep your heart racing, your blood pounding, and remind you that you are alive."According to the band, they offer listeners an adventure with this album. Each track has its own flavour and setting; the songs are worlds unto themselves. All of the music contributes to a listening experience that is much more than the sum of its parts. The material has an addicting listenability that will keep you coming back.The auditory textures will tickle the fancy of a diverse range of music fans, especially those with a penchant for the gritty and grungy 90s, proggy metal riffs, and well-written lyrics that make you want to read the liner notes. Hunting Giants is recommended listening for fans of Soundgarden, Audioslave, and Muse.The single "Ritual" and its music video can be seen and heard via its premiere on V13.net HERE.Digital Single – https://distrokid.com/hyperfollow/huntinggiants/rituals​The album "Mythos" is out on September 30, 2022.CD pre-order – https://huntinggiants.com/new/?product_cat=pre-orders​Digital – Huntinggiants.bandcamp.com, Apple Music, Spotify.Music Video "Ancient Text" – https://youtu.be/NkEQ6m8bzx4​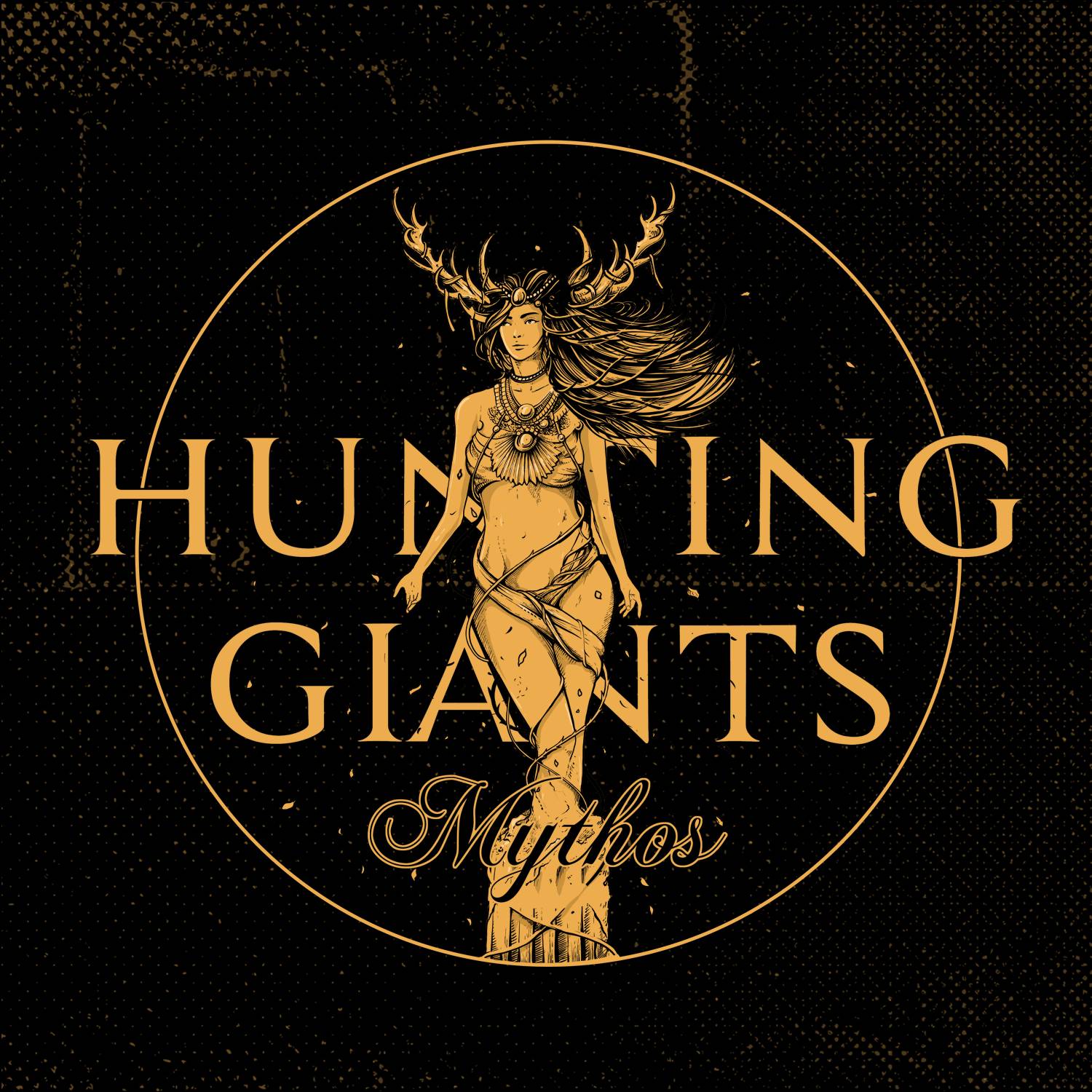 Track Listing:​
1. Mythos – 3:28
2. Ancient Text – 3:18
3. Too Big To Kill – 3:06
4. Rituals – 3:57
5. Among Thieves – 5:28
6. Whispers – 2:16
7. Vanguard – 2:54
8. Mantle – 3:19
9. Kindred – 4:05
10. Epitaph – 1:09
11. Into Stone – 4:55
12. Remnant – 4:00
13. King of Ashes – 2:52
Album Length: 44:49Hunting Giants is:
Corey Wharton – Bass Guitar
Stephen Atkey – Vocals
Bradley Trivett – Guitar
Daniel Beavington – DrumsFor more info:​
​HuntingGiants.com​
​Facebook.com/huntinggiantsband​
​Instagram.com/huntinggiantsband​
​Twitter.com/huntinggiants​About:​
Hunting Giants is a four-piece heavy rock band from Vancouver, BC, Canada.
​
This unique group of musicians offers a spectacular visuals-driven live performance that exceeds both the precise ferocity of their recordings and the highest expectations of an energized audience looking for something recognizably different. Their music is both refreshing and familiar, serving well as the musical backdrop for one's ongoing discovery of meaning in life and self.
​
Hunting Giants was started in 2017 with Bradley Trivett assembling the first musical themes and combining the percussive expertise of Daniel Beavington with the explosive rhythmic prowess of Corey J. Wharton into the foundation of a team set to discover and dominate the most enormous sounds and daunting massive ideas they could find. Led by the visionary passion and styling of frontman Stephen Atkey, Hunting Giants is poised to deliver an incredible auditory and visual experience."Hunting Giants stake their claim as a powerful new force in the Pacific Northwest metal scene…this band is absolutely one you'll want to keep an eye on." – Wail MagazineDiscography:
2022 – Mythos – LP
2018 – Skyward Eyes – EP
​
Shared Stage with:
Unleash the Archers, Wednesday 13, Ophelia Falling, Kayas, Vessel, Sick Logic, Dark Stone
We would like to thank ASHER MEDIA RELATIONS for the press release and artist profile.