October
11
I Keep Trying to Catch His Eye!

Wednesday, October 12 5:00 PM – 6:00 PM PT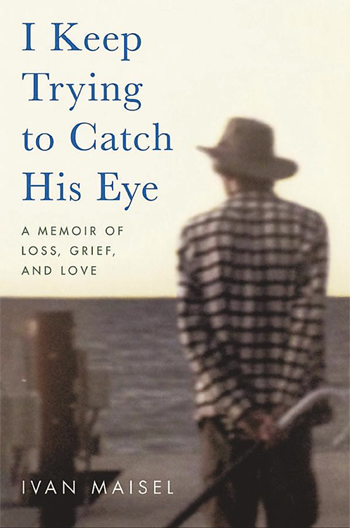 Registration is required for this free live private Zoom event.Please join UCLA's Friends of the Semel Institute and the Resnick Neuropsychiatric Hospital Board of Advisors for an Open Mind program on men's mental health. In his deeply emotional memoir, I Keep Trying to Catch His Eye, sports writer Ivan Maisel reflects on the suicide of his son Max and delves into how their complicated relationship led him to see grief as love. Ivan's memoir is a stunning, poignant exploration of the father and son relationship, of how our tendency to overlook men's mental health can have devastating consequences, and how ultimately letting those who grieve openly and freely can lead to greater healing. In February 2015, Ivan Maisel received a call that would alter his life forever: his son Max's car had been found abandoned in a parking lot next to Lake Ontario. Two months later, Max's body would be found in the lake. There'd been no note or obvious indication that Max wanted to harm himself; he'd signed up for a year-long subscription to a dating service; he'd spent the day he disappeared doing photography work for school. And this uncertainty became part of his father's grief. I Keep Trying to Catch His Eye explores with grace, depth, and refinement the tragically transformative reality of losing a child. But it also tells the deeply human and deeply empathetic story of a father's relationship with his son, of its complications, and of Max and Ivan's struggle—as is the case for so many parents and their children—to connect. Ivan Maisel is Vice President/Editorial and Senior Writer at on3.com. He has covered college football for nearly four decades from 2002-2021 as a senior writer for ESPN, where he wrote for ESPN.com, appearing on television, ESPN Radio and on podcasts. He also served as Editor-at-Large for ESPN College Football 150. Prior to joining ESPN.com Maisel covered national college football for Sports Illustrated, Newsday and The Dallas Morning News. He has been honored eight times for Best Story by the Football Writer Association of American and twice by the Associated Press Sports Editors, which in 2019 named him one of the 10 best sports columnists.Michael Gitlin, M.D., will join Mr. Maisel in conversation. Dr. Gitlin is Distinguished Professor of Clinical Psychiatry, Director, Adult Division of Psychiatry, Director, Mood Disorders Clinic David Geffen School of Medicine at UCLA. To watch videos of our past Open Mind programs, please visit www.friendsofnpi.org/open-mind-videos or our YouTube Channel.