December
29
Unlocking the Mysteries of the Mind and Brain

grateful and proud of what we've accomplished together to support ground-breaking research to improve the lives of people living with mental illness.
Our Friends of Semel Scholars represent the next generation of UCLA neuroscientists who are doing groundbreaking translational research to better understand the mind and brain. These early career scientists are at the forefront of new developments that will lead to innovative treatments for complex mental, developmental, and neurological disorders.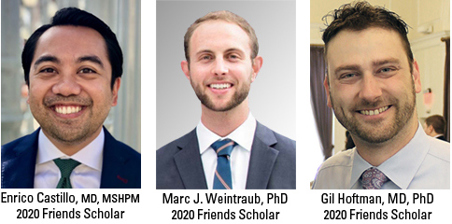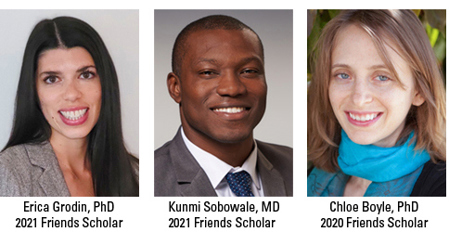 To date, The Friends has awarded 31 Scholarships in areas such as eating disorders, ADHD, OCD, addiction, adolescent anxiety, bullying, autism, concussions/traumatic brain injuries, depression in dementia care-givers, the jail to homeless pipeline, maternal perinatal depression, Schizophrenia and bipolar disorder. As a result of these starter grants, many of our Scholars have gone on to receive substantial NIH research grants and faculty positions at UCLA.In fact, we are excited to announce that Dr. Shulamite Green, 2018 Friends Scholar, is the recipient of the Inaugural Friends of the Semel Institute Chair. Dr. Green's current research combines functional neuroimaging, psychophysiology, and behavioral observation to understand sensory processing differences among children particularly at risk (e.g., autism, ADHD, early life stress prenatal drug exposure).This milestone Chair, funded by a $1,000,000 endowment gift from the Friends, was only made possible through the philanthropy of dedicated supporters like you.