January
11
Vancouver's HUNTING GIANTS Cast Away The Pain of The Past w/ Video "Kindred"
New Album "Mythos" Out Now!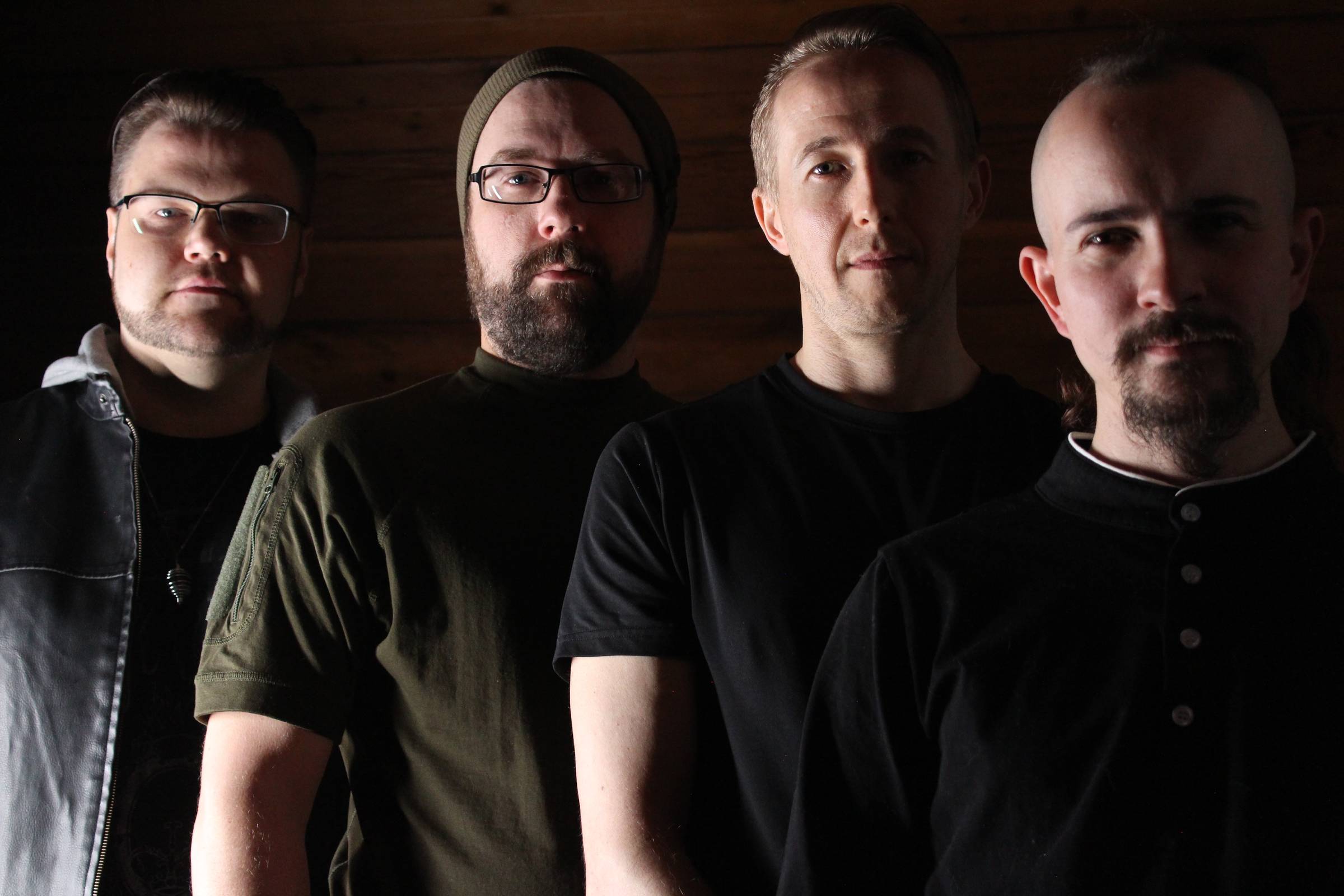 L-R – Corey Wharton (Bass), Bradley Trivett (Guitar), Daniel Beavington (Drums), Stephen Atkey (Vocals)
Photographer Credit – Bradley TrivettCanadian progressive grunge rockers Hunting Giants are sharing their next video for the track "Kindred" off their latest album "Mythos" released this past November. ​"Mythos" is the new crowning achievement from Hunting Giants who have put in many years of musical work, writing, and recording while gigging and enduring quarantine as a band during the Covid pandemic. The album's goal is to grab listeners and amaze them with intricate woven stories, energetic riffs, and distinctive vocals. The album is meant to be an adventure, with each track having its own flavour and setting; the songs are worlds unto themselves. All of the music on the release contribute to a listening experience that is much more than the sum of its parts. The material is an addictive encounter that will keep you coming back.The band explains in further detail about "Kindred":"Opening up with the flight of guitars as they soar over a pounding bass riff, this song is about casting away the pain and trauma of the past and coming together as allies with those whom we once saw as enemies. The open chords of the chorus leave room for the bass and percussion to accent the coming riff as the vocal sing about the power of unification. The bridge drops into a monologue where our protagonist is faced with one final challenge. This gives way to a last verse where we as the listener are given the choice to decide what happens in our futures. The triumphant outro hints of Queens of the Stone Age as the vocal harmonies ease into a final harmonized note."Listen to "Kindred" at https://youtu.be/I-VaQeZiBbI​Hunting Giants is recommended for those who enjoy 90s grunge, heavy rock, and prog, especially fans of Alice In Chains, I Mother Earth, Soundgarden, Tool, and Audioslave."Mythos" is available on CD and digital at the following links:CD order – https://huntinggiants.com/product-category/mythos-albums/​Digital – Huntinggiants.bandcamp.com, Apple Music, Spotify.Previous music videos can be viewed on Hunting Giants' YouTube channel HERE.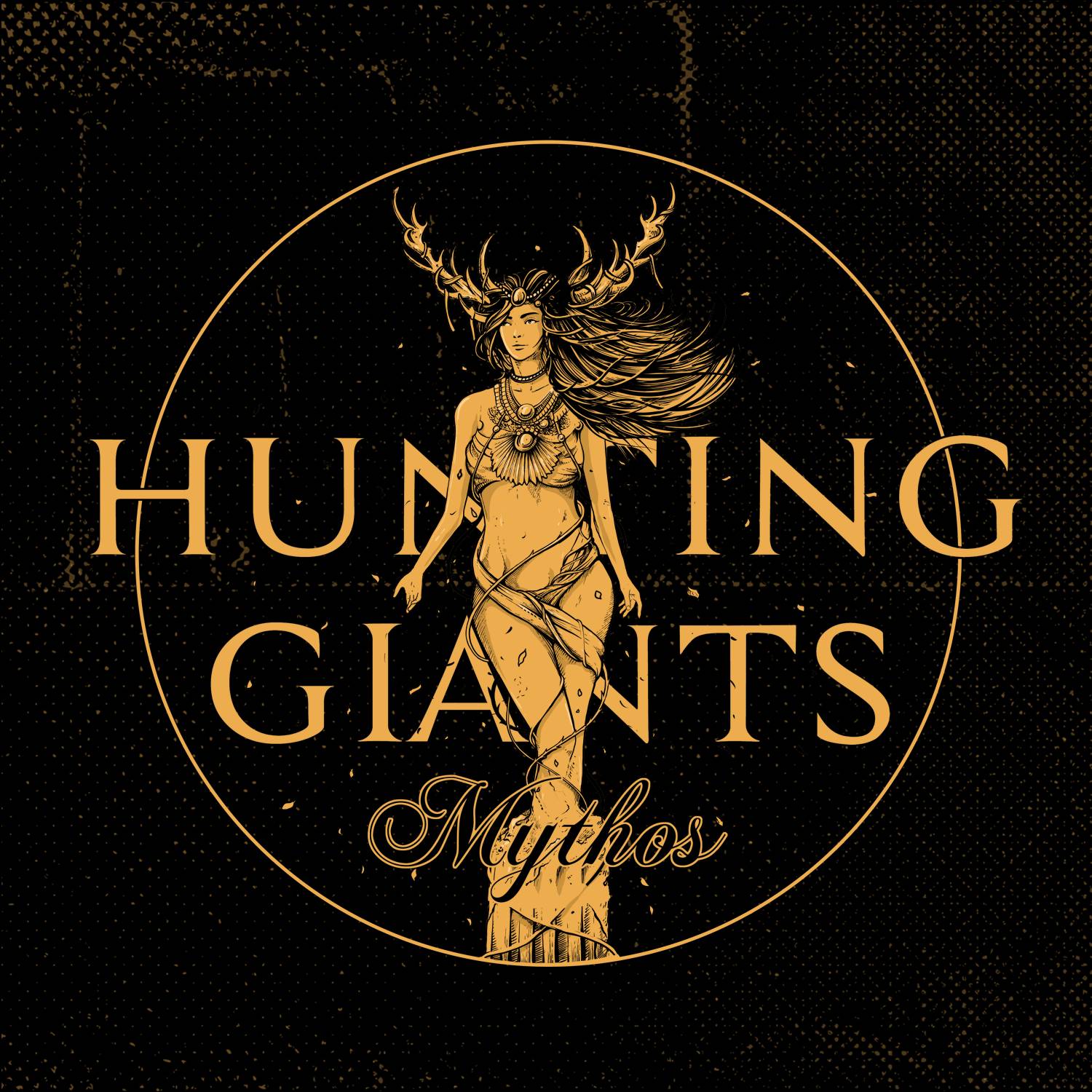 Track Listing:​
1. Mythos – 3:28
2. Ancient Text – 3:18
3. Too Big To Kill – 3:06
4. Rituals – 3:57
5. Among Thieves – 5:28
6. Whispers – 2:16
7. Vanguard – 2:54
8. Mantle – 3:19
9. Kindred – 4:05
10. Epitaph – 1:09
11. Into Stone – 4:55
12. Remnant – 4:00
13. King of Ashes – 2:52
Album Length: 44:49Hunting Giants is:
Corey Wharton – Bass Guitar
Stephen Atkey – Vocals
Bradley Trivett – Guitar
Daniel Beavington – DrumsFor more info:​
​HuntingGiants.com​
​Facebook.com/huntinggiantsband​
​Instagram.com/huntinggiantsband​
​Twitter.com/huntinggiants​About:​
Hunting Giants is a four-piece heavy rock band from Vancouver, BC, Canada. This unique group of musicians offers a spectacular visuals-driven live performance that exceeds both the precise ferocity of their recordings and the highest expectations of an energized audience looking for something recognizably different. Their music is both refreshing and familiar, serving well as the musical backdrop for one's ongoing discovery of meaning in life and self.
​
Hunting Giants was started in 2017 with Bradley Trivett assembling the first musical themes and combining the percussive expertise of Daniel Beavington with the explosive rhythmic prowess of Corey J. Wharton into the foundation of a team set to discover and dominate the most enormous sounds and daunting massive ideas they could find. Led by the visionary passion and styling of frontman Stephen Atkey, Hunting Giants is poised to deliver an incredible auditory and visual experience.Discography:
2022 – Mythos – LP
2018 – Skyward Eyes – EP- 30 –"A glorious adventure is about to begin, starting right here today! Heavy metallers Hunting Giants are debuting their brand new music video for "Rituals," the first single from their upcoming album Mythos. The song indicates the zeal and the ambition that the band is bringing towards this new record, due for release on September 30th. The "Rituals" video matches the flat-out intensity of the song, one that discusses necromancy and the harshness of hatred and shame." – V13″It's not often that a band is described as 'a blend of modern hard rock, progressive rock/metal and grunge influences,' but that is indeed a fitting description of Vancouver's Hunting Giants" – Bravewords"If you're tired of reading about the same old bands over and over again look no further. Its time to get excited about music again! Hunting Giants is a breath of fresh air! They are keeping the metal alive with their euphonious new sound. They hail from Canada where a lot hot new bands are burgeoning onto the music scene. Every song off their new album, Mythos is incendiary and their new album is a must have in your music collection." – Metal Lair​
​
​"There are some fine songs on here like 'Ancient Text', 'Too Big Too Kill' and 'Vanguard'… Guitarist Bradley Trivett has a neat line in big crunchy riffs and singer Stephen Atkey has a great voice. This will appeal to those who like Muse or Alice in Chains…" – Powerplay Mag UK​
​
​"Let me say this first, HUNTING GIANTS from Vancouver are REALLY freaking good. These guys are relatively new but they are tighter and more accomplished man many veteran bands." – Rock You Show"This is an album (Mythos) that you'll want to wander through thanks to their technical proficiency and the production value." – Metal Roos"a solid listen, and a fairly unique combination of a few different styles. It's mostly heavy enough for Metal fans, and mostly melodic enough for fans like myself who appreciate a good hook." – Metal Temple​
​
​"Mythos' features a very 1990s vibe, offering elements of nostalgia as well as a contemporary feel. They can go hard or ease back, adding theatre and energy in a single song ('Vanguard'), and then draw deep on emotions ('Mantle'). It's a heady mix that runs alongside the overall story line in the album. 'Mythos' isn't an album that will appeal to all. Certainly, those whose tastes veer towards the heavier end of the metal spectrum may baulk at it. It should however, appeal to a wide range of fans, who will be able to appreciate the textured and layered songs and the ambition of a band who have delivered a fine release." – The Razor's Edge​
​
​"a sonically pleasing experience that had a few unusual stylistic fusions. Most of the time, it's strong enough for Metal enthusiasts as well as being melodic enough for people like myself who adore theatricality. Additionally, they demonstrated some excellent playing." – Ever Metal UK​
​
​"Hunting Giants: Will grab listeners and amaze them." – Permafrost Today​
​
​"There is a lot to discover here. The sound of the varied album is also well controlled and the rhythm section really bangs." – Saitenkult—
We would like to thank ASHER MEDIA RELATIONS
, Jon Asher – Music Publicist for the press release and artist profile.