April
28
MEDEVIL Announces New Vocalist To Lineup; New Album Out "Mirror in the Darkness"
New Album Out "Mirror in the Darkness" In Tribute To Drummer's Passing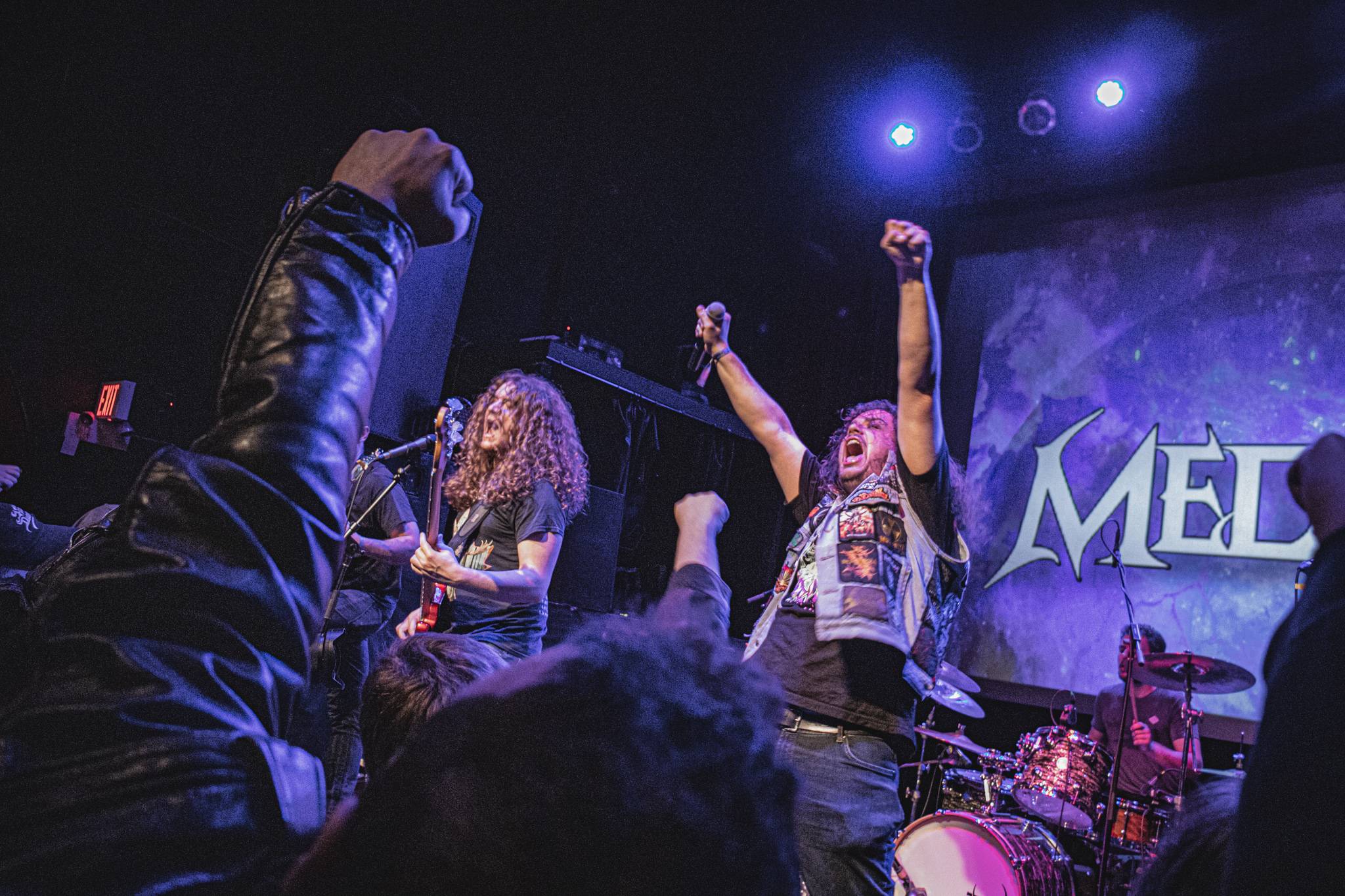 Photo Credit – IDFK Design & Photography​Earlier this April, Medevil took the stage at a sold-out Hyperspace MetalFest in Vancouver, BC with the support of vocalist Eric Willmott (ex-Apprentice, ex- Meridius) to fill in for the band's main singer Liam Collingwood. Taking the stage and fans by storm during that event, today, the band announces they will continue future performances will Wilmott."Liam Collingwood is still a part of Medevil and will be continuing to work with us both creatively and in various singing roles on the upcoming album(s). Eric Willmott will be singing for us at all live performances, and is expected to sing as the lead vocalist on the upcoming studio albums as well." adds the band.Medevil recently released their new album "Mirror in the Darkness" on April 7th. The record is a big step up from their debut full-length "Conductor of Storms", with a more progressive and ambitious direction than before. The album is also a tribute to drummer Chris Malcolmson who passed away after its recording. The songs on this new album have much more variety, and a lot more to offer, which should accommodate a wider array of music tastes from metal fans or fans of music in general. The band is very confident that fans of the first record will enjoy this one and they explain further:"'Mirror in the Darkness' is our boldest step into different musical stylings than ever before. It is a very dark-sounding album mood-wise and can be described as 'progressive power metal' in most areas. Each song throughout sounds completely unique from the other, bringing out a new metal flavour unheard from the previous tracks. We also experimented with Drop-C tuning here on a couple songs, adding to the dark sound. While it is not a concept album, the lyrics throughout have consistent themes about heavy personal issues such as depression and negativity you feel in life."Their style on "Conductor of Storms" was heavily inspired by the classic '80s heavy metal bands, but for "Mirror in the Darkness" they started looking at other heavy metal influences within the progressive metal sphere such as Opeth, Porcupine Tree, and Mastodon. You can hear this influence on tracks like 'No Peace in Rest', 'Dead Before Birth' and 'Veiled' where they make use of longer arrangement structures, odd time signatures, and atmospheric soundscapes.Intended to be listened to in a single sitting from front to back, Medevil spent a lot of time considering the flow of the album, from fast and energetic to dark and brooding, so there is a lot of variety that will come from a fully engaged listen. Dedicated to late drummer Chris Malcolmson, it is recommended for fans of Metal Church, Accept, and Baroness.Listen to ​​"Mirror in the Darkness" at Medevil.bandcamp.com, Spotify​Lyric Video – Among Thieves – https://youtu.be/sC55M5Cy-3M​​
Upcoming Events: ​​
June 9 – The Wise – Vancouver, BC w/ Iron Kingdom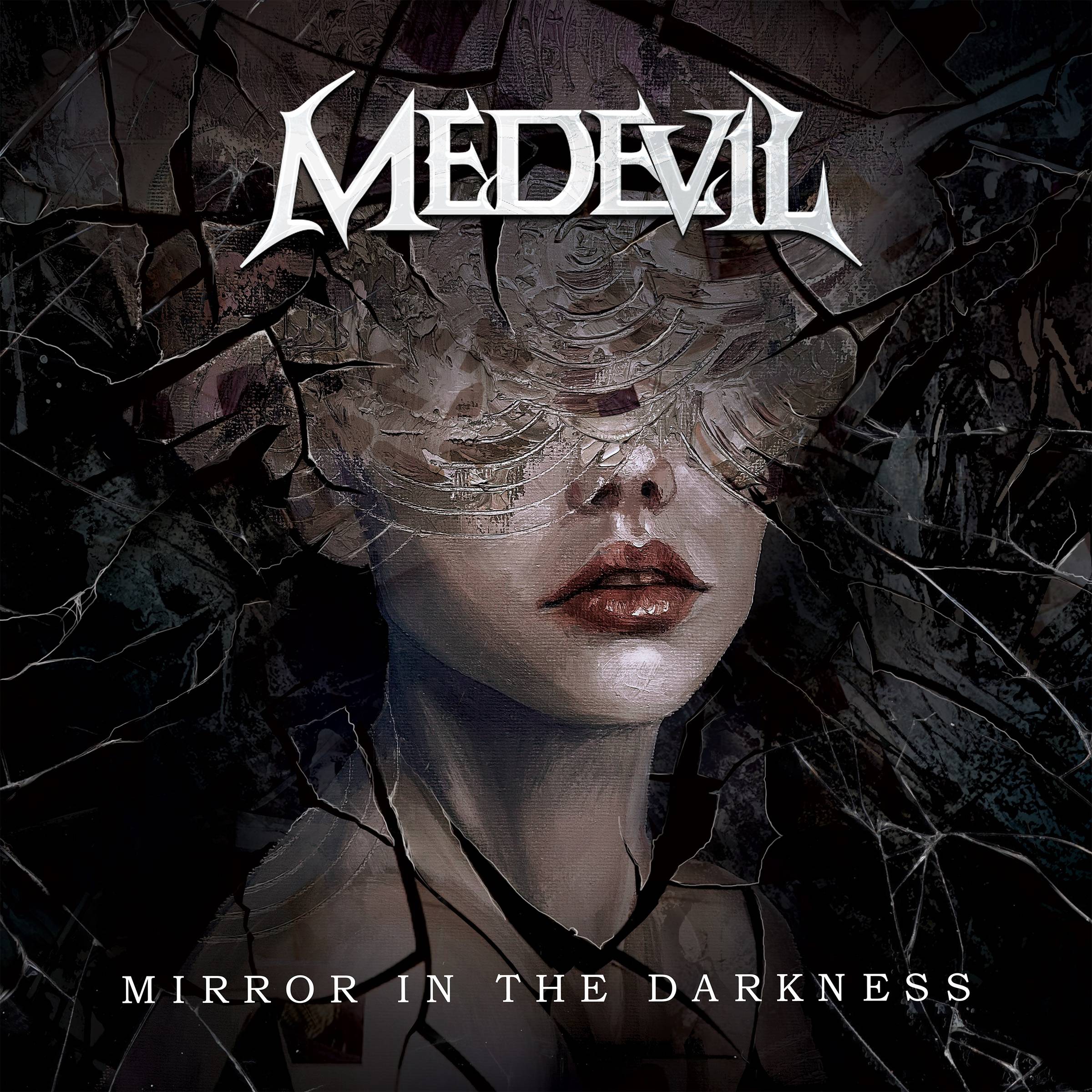 Track Listing:​
1. Dead Before Birth (6:18)
2. Among Thieves (5:00)
3. Pray for Me (6:35)
4. The Signal (7:22)
5. Smoke and Mirrors (1:48)
6. Weight of the Crown (4:18)
7. Mirror in the Darkness (8:31)
8. Gateways (2:41)
9. Veiled (3:56)
10. No Peace in Rest (9:23)
Album Length: 55:58Album Recording Lineup:​
Liam Collingwood – Vocals
Gary Cordsen – Lead Guitar
Brett Gibbs – Rhythm Guitar, Lead Guitar & Backup Vocals
Eric Wesa – Bass & Backup Vocals
Chris Malcolmson – DrumsFor more info:  Facebook.com/medevilband | Twitter.com/MedevilMusic | YouTube | Instagram.com/medevilofficial​About: Medevil is a highly energetic, fast-paced metal band known for its tight songwriting, intense stage presence, and roaring vocals. They are one of the few metal bands coming out of Chilliwack BC and hold that title proud as they have earned much praise and respect since their inception in 2014. As one of the 6 national finalists of the 2015 Wacken Metal Battle Canada, they are becoming more and more renowned throughout the country; their fame attaining them a following in their local town and across through to Vancouver.Their music could be described as "power thrash" with half of their set being chorus-driven, and the other half focusing on blistering fast riffs. Influences for the band include Iron Maiden, Megadeth, and Metal Church. Their fast but catchy songs keep the crowd chanting throughout the set, and leave them wanting more. Liam Collingwood, the band's singer, keeps the band image in theme with the songs while on stage and will wear thematic outfits when the mood demands it.The band was founded on January 13, 2014, by Eric Wesa (bass), as well as brothers Liam (vocals) and Ross Collingwood (drums). It only took two months after the band's inception before the boys found the ultimate guitar duo they were looking for, Gary Cordsen and Brett Gibbs. Once the lineup was solidified, they wasted no time performing shows and begin their musical journey. As a band, Medevil has two common goals; to explore their musical talents, and continue performing live for their fast-growing fanbase.- 30 –"At fifty six minutes in length, some listeners may be daunted by the sheer amount of Medevil they are being asked to absorb, but I can quite honestly say that there is not one second wasted here as the band deliver one of the most compelling, absorbing albums I've heard in quite some while. Congratulations to all involved." – Sentinel Daily​
​
​"Medevil – Pray For Me – Six great new prog tracks you really must listen to!" – Prog Mag (March 6, 2023)​
​
​"a heavy onslaught of aggressive and menacing metal with moments of progressive diversion and musical exploration." – Metal Roos​
​
​"The band has expanded their approach from their debut, writing songs that are more complex and progressive. Tracks like "Dead Before Birth" are intense and bombastic, while songs such as "Pray For Me" are mellower and more expansive. There are a few shorter numbers, but Medevil prefer extended compositions, with several tracks in the 6 to 9 minute range. The Udo Dirkschneider-esque vocals may be polarizing, but the songs are engaging and the musicianship impressive." – Heavy Music Headquarters​
​
​"There are more twists that catch you off guard here (Dead Before Birth), and is the perfect way to kick off "Mirror in the Darkness". It's probably their most complicated song rhythmically, and while they didn't originally write this thinking it should be complex, it seemed to happen naturally with the riffs they were coming up with at the time. Somehow despite that complexity, it's also extremely catchy." – First Angel Media​
​
​"The sequel doesn't disappoint in any way. The listening pleasure increases with every single track. Nothing is veiled ("Veiled") here, the bandwidth of musical ability is lived out openly. Who or what to emphasize here is up to you. I recommend "Pray for Me", "Weight of the Crown" and "Veiled" as check out tips. With the mirror of darkness you can see the direction: it's going forward!! My rating is a full 10 Hellfire points." – Hellfire Magazin​
​
​"Medevil has put their thinking caps on for this because there are some really interesting songs on this. There's something for everyone on this so it will appeal universally to metalheads everywhere. Something is happening in Canada because this is about the tenth release I've reviewed, and they are all of high quality and pretty diverse. The question is – what will Medevil do next? They're going to have to go some to top this. Score: 9/10" – My Global Mind​
​
​"Medevil's overall sound is often interesting, like a weird mash-up of Metal Church and 90s prog-metal acts like Wicked Maraya. Cool ideas populate nearly every song and there are a collection of killer moments that hook the ear " – Angry Metal Guy​
​
​"Overall, a heavy onslaught of aggressive and menacing metal with moments of progressive diversion and musical exploration." – Metal Gods Tv​
​–
We would like to thank ASHER MEDIA RELATIONS for the press release and artist profile.